Official Steadfast Tech Blog
Details

Published: 07 January 2016
As part of our efforts to simplify doing business with our customers, we have setup our online payment page with Remita at
https://login.remita.net/remita/external/STEADFAST/collector/payments.reg
which is one of the most trusted online payment gateway provider in the continent.
Now our customers don't need to be supplying cash, cheque or bank deposits for
some of our services, as they can do that online with their ATM/Credit Cards instantly.
Currently, the cards accepted are:
and other accepted methods include
Remita payment
Mobile wallet
Internet banking
Bank branches
We are also planning to roll out more integrated payment options directly from our website for our customers for all our products and services in the very near future.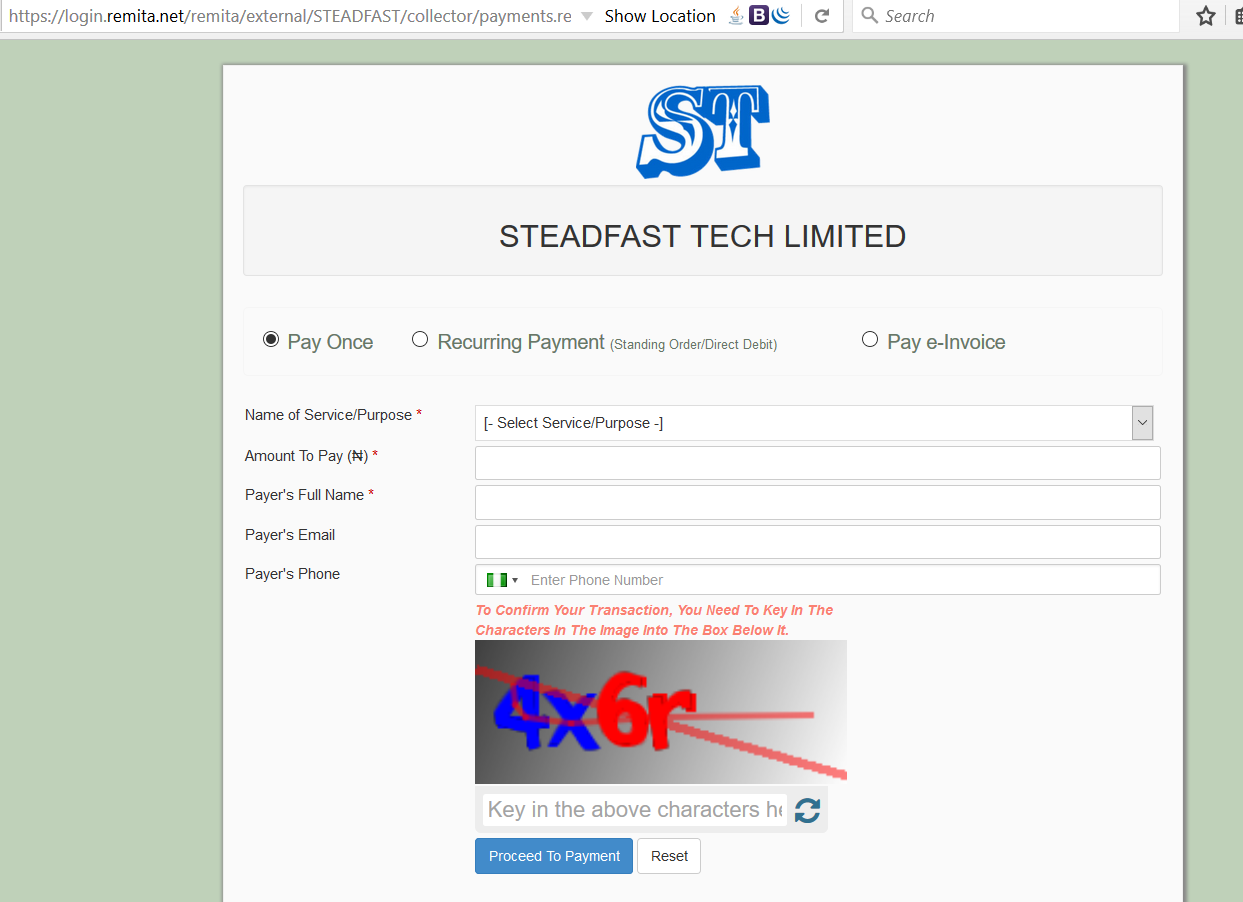 We count this as a stepping stone to our progress.